Mungia's Heating and Air provides many services to the Texas-Oklahoma panhandle. We offer professional heating and cooling installation, duct work, hot water heater replacements, new construction, additions and remodels just to name a few.
Custom Installation, Duct and Fitting Manufacturing, Residential, Commercial and Industrial HAVC Systems, Installation, Repair and Maintenance.
"Hybrid Heat - Optimize your comfort and efficiency today"
See how it works.
The Evolution® System
Bryant's dependable Evolution® System is the heating and cooling system of the future. Evolution is the only system you can buy from Bryant that allows you to precisely control temperature, humidity, air quality, fan speed, and ventilation-and it can even detect when your air filter needs to be replaced. Evolution is so comprehensive that it automatically adjusts to your needs for peak efficiency and performance. Read more about the Evolution® System.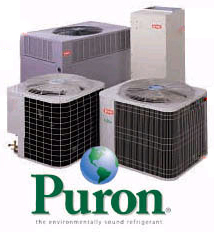 Through Bryant, Mungia's Heating & Air Conditioning offers solutions for all your heating and cooling needs.
PerfectAir Solutions - Concerned about air quality? Bryant air cleaning products provide the most efficient solution for your home.
Controls & Thermostats - Manage your home comfort with unparalleled precision.
Air Conditioners & Heat Pumps - Cooling systems for split systems. Consider a heat pump for the highest in cooling efficiency.
Fans & Evaporator Coils - Coils connect to the refrigerant line from heat pumps or a/c units. Fan coils add air flow.
Furnaces - Heating solutions that work with your home's fuel source.
Boilers - Gas-fired and oil-fired heat sources for traditional radiant heating systems.
Packaged Products - Bryant's all-in-one external solution for whole home heating and cooling.
Duct Free Split Systems - Can't install ducts in your home? Consider a duct-free solution.
Home Generators - Bryant won't leave you fumbling in the dark